Controlling Legionnaires' Disease. Landlords Legionella Risk Assessment Responsibilities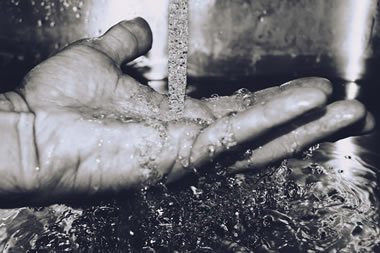 Landlords, business owners, employers, and those in charge of premises, often referred to as the "duty holder" must choose one or more people to be responsible for handling risk assessments and other health and safety matters associated with the water systems found at their premises or workplace. This is to ensure the health and safety of workers, visitors and others is properly protected. Typically, the process would include the preparation of a comprehensive landlords Legionella risk assessment for the presence and possible dangers posed by exposure to Legionella bacteria and Legionnaires' disease.
Can you or someone else be the legionella responsible person?
If you are competent and you understand what is required of you, you can take on the role of the legionella responsible person. In other cases, however, it might be better to choose an experienced employee to take on this task, providing they are competent to do so. In some circumstances, it may be better to choose two or more people to cover the task so there is a deputy responsible person on hand. This would be advisable for larger sites, and to provide cover when the main or principle person is absent for any reason.
Where does responsibility lie for getting a risk assessment done?
However, as the employer, or the person who retains overall control of the premises, you are still considered to be the duty holder. It is your duty and that of the responsible person to make sure whoever you choose to assess the risks of legionella on the site can do so competently. For example, if they are an employee, this may mean you send them for suitable water safety or legionella training so they know what is required of them, and how to recognise and so minimise the risks associated with exposure to the bacteria.
Hiring someone experienced in conducting legionella risk assessments
It could be that you do not have time to amass the knowledge you need to do this job yourself. Perhaps you do not have anyone you can rely on, or who has the skills to do it within your business, either. If this is the case, or if you are a landlord looking for a professional to conduct a "belt-and-braces" risk assessment for you, you can look to an outside company such as Legionella Control International to provide the assessment service to ensure the job gets done properly, without any omissions.
However, you would still be the responsible person, and you must make sure the company you choose to carry-out the assessment is independent, properly qualified and experienced, not to mention capable, of doing the job you are hiring them to complete. The same applies if remedial works or on-going water treatment is necessary, and you call on that company to complete this for you whenever it is required.
Complying with the law
It makes sense to ensure you are fully aware of your legal responsibilities as an employer, landlord, or person responsible for the management of a building or premises. In doing so, you will ensure you always take the right steps in controlling legionella and managing any risks associated with Legionnaires' disease in the building you are managing.
World-leading legionella risk management specialists
Our legionella experts serve clients across all regions of the United Kingdom, Europe and internationally, delivering professional legionella risk assessments, water testing, independent compliance auditing, City & Guilds training and other environmental risk management services.
If you have questions about any of the issues raised above or you would like to speak with one of our specialists call us today on 0330 223 36 86 or get in touch here … contact us