What is a Hospital Water Safety Plan or WSP?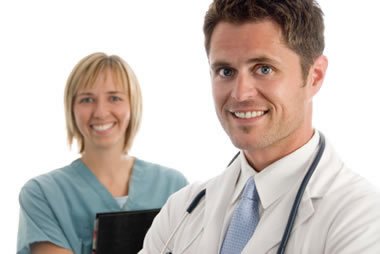 In the UK's NHS a hospital Water Safety Plan, or WSP is designed to help staff focus on and reduce the risks that are often found in association with water systems, specifically those used in hospitals and similar healthcare environments.
Good Water Safety Plans should incorporate various risk management processes and risk assessments, to enable those in charge to identify where the potential risks are coming from.
Once those risks have been clearly identified they can then be reviewed and measures implemented to reduce them as much as possible.
A version of this story dealing with the benefits of water safety planning first appeared in Legionella Control International's newsletter. To get it in your inbox, sign up for free here.
HTM 04-01 and the hospital Water Safety Plan
The Department of Health give clear guidance on the creation and implementation of water safety plans for hospitals in their HTM 04-01 – safe water in healthcare premises.
It comes in three parts plus an additional supplement as follows:
Part A – Design, installation and commissioning

Part B – Operational management

Part C – Pseudomonas aeruginosa – advice for augmented care units

Supplement Performance Specification D 08 – thermostatic mixing valves
This HTM and its different parts should be read in conjunction with the HSE's Approved Code of Practice (ACOP L8) and HSG274 Part 2 which deal with the control of legionella in water systems.
Focusing on the water systems in place
No two healthcare environments will have the same water system, so it is important to begin a water safety plan with an accurate description of the systems in place.
This should include a detailed asset register, latest plans, engineering drawings, schematics and any other relevant information, and this should be regularly adjusted or changed as and when necessary.
Understanding how water is delivered via the system, how it is used, where the risks exist and how the quality of that water can be maintained, is crucial to creating a good WSP.
Find, assess, and control the risks with a Water Safety Plan
It may well be there are current control methods in place for a hospital water system.
However, even if these have been successful already, they should still be put under periodic review as part of a WSP.
There may be additional methods for improving water safety that could be brought in as well.
When tests, monitoring, and treatment are completed, these measures should be recorded so they can be checked and verified in future if needed.
HTM-04-01 refers to a Water Safety Plan as a 'living document'.
This is a good way to view the plan, as it should be reviewed and adjusted on an ongoing basis to ensure it is current and up to date.
Water safety risk assessments
Hospital water safety risk assessments should also focus on three key areas:
Clinical risk (to patients)

Engineering risk

Bacterial risk
How can a reduction in water quality be spotted?
The senses are crucial in helping to spot changes in the water. It may taste 'off' or look different, for example.
It might also smell odd or there may be signs of discolouration or scale around water outlets (taps, shower heads and waste traps).
There should also be regular testing of the water quality at different points in the system, and these testing methods should be accounted for in the Water Safety Plan.
The importance of water safety training
All those who have a role to play in managing water quality and safety in hospitals and similar healthcare environments should be apprised of the importance of the WSP, how it is put together, and which steps are necessary to help minimise the risks.
This type of training should be an ongoing feature of the plan, with updated training and refresher courses where necessary.
By following the recommendations in the Department of Health's HTM 04-01, a greater understanding of a Water Safety Plan should be attainable.
More on the water safety group
Further information, support and advice
If you have questions about the development and implementation of a water safety plan or any of the other issues raised here and you would like to speak with one of our Authorising Engineers (Water) or other healthcare specialists call us today on 0330 223 36 86 or get in touch here … contact us