HSG220 Health & Safety in Care Homes & Legionella Control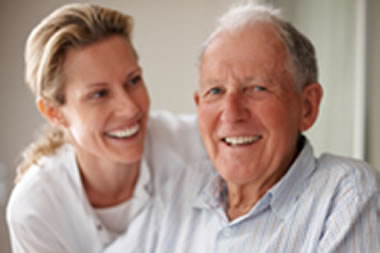 June 2014 saw the release of the second edition of the Health and Safety Executive's HSG220 'Health and Safety in Care Homes' document. HSG220, as its title suggests covers a range of health and safety issues encountered in the operation and management of care homes, including a dedicated chapter on the control of legionella bacteria in water systems.
Below we take a look at the report and discuss its results in terms of age and underlying medical conditions, and why stringent legionella management is essential in the modern care home.
National Surveillance Scheme for Legionnaires' Disease
In 2013, there were a total of 384 incidences of legionella reported to the National Surveillance Scheme for Legionnaires' disease in England and Wales.
Of these cases, 284 were classified as confirmed cases of Legionnaires disease.
As in previous years, the 'Case Fatality Rate' has remained around 10%, meaning that statistically, 1 in every 10 people who contract Legionnaires' disease will unfortunately die.
Age is a Big Risk Factor
Age is a well-documented risk factor associated with Legionnaires' disease, and the Legionnaires' disease in the Residents of England and Wales 2013 study once again confirms this.
Of the 284 confirmed cases of Legionnaires' disease, 235 were over the age of 50, which represents over 80% of all cases.
This figure could be down to a number of factors, but it is thought that it is mainly due to higher incidences of certain diseases and other health conditions which are more prevalent in this age group, and which can lead to an impaired immune system.
The case fatality statistics may stand at 1 in 10 for all age groups, but this rises to 1 in 5 in those over the age of 70.
This highlights the need for care homes for the elderly and other places where there are a high density of people in the 50+ age group (such as certain forms of social housing landlord) to have stringent legionella controls in place.
Underlying Medical Conditions
As well as age and gender, there are other health conditions that are seen as risk factors associated with Legionnaires' disease.
Of the 284 confirmed cases of Legionnaires' disease identified in the report, 212 people had an underlying health condition.
Heart disease is the major risk factor, with 89 people who contract Legionnaires' having this condition.
Smoking is the next highest risk factor, with 77, followed by diabetes with 42 and respiratory conditions with 36.
With a high proportion of many care home residents suffering from one or more of these conditions, once again it is clear that owners or managers of care homes have to ensure that their legionella control procedures are stringent and current, if they are to ensure their residents are receiving the highest possible standards of care.
HSG220 & The Next Steps
Our article entitled HSG220 Health and Safety in Care Homes and Legionella Control explores the steps that care homes need to make in terms of putting in place effective legionella risk management procedures.
We also offer a free legionella self-audit checklist that has been prepared to help care home operators, facilities managers and those with responsibility for care home assets to quickly review their legionella compliance activities against the requirements of the Health & Safety Executives' Approved Code of Practice (ACOP) L8, which deals with the control of Legionella bacteria in water systems.
For further information and expert assistance regarding legionella compliance issues affecting care homes call us today on 0330 223 36 86 or get in touch here … contact us
Expert Care Home & Health Sector Assistance
For further information and expert assistance regarding legionella compliance issues affecting care homes call us today on 0330 223 36 86 or get in touch here … contact us