Health & Safety Executive Warns Liverpool Hospital over Legionella Failings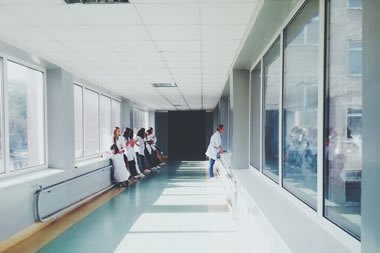 The UK's Health & Safety Executive has issued a warning to organisations concerning their responsibilities to control levels of Legionella bacteria after they fined a Liverpool hospital for serious legionella control related failings.
The message, which came from the Health and Safety Executive (HSE), was delivered after the Liverpool Heart and Chest Hospital NHS Trust was fined nearly £48,000 after an investigation found unsafe levels of legionella in the water supply system for the showers, baths and sinks.
The HSE were however, unable to conclude whether two patients, who both contracted Legionnaires' disease before their deaths in early 2007, were infected at the hospital or elsewhere.
… the HSE was "astonished" to discover that the organisation's management decided to stop testing for the bacteria
The NHS Trust pleaded guilty to breaching health and safety laws during a hearing at Liverpool Magistrates' Court which heard that the Trust had stopped testing the water supply for Legionella, despite high levels of the bacteria being found at the hospital in May 2002.
The HSE criticised the Trust for failing to put suitable control measures in place, and senior management for failing to take responsibility for overseeing the control of the bacteria.
Commenting on the case, HSE inspector Kevin Jones said:
"It is almost beyond comprehension that Liverpool Heart and Chest Hospitals NHS Trust became so complacent about Legionella in the water supply system. We were astonished to discover that the NHS Trust's management team took a decision to stop testing for the bacteria. The hospital's water supply system was clearly at risk from Legionella and so regular tests should have been carried out.

"The NHS Trust ignored the recommendations it had been given by a specialist contractor to control the levels of Legionella in the water system. No one took, or was given, responsibility for managing the bacteria, and suitable control measures were not in place.

"Hospital patients are at more risk than most of being infected with Legionnaires' disease. It's therefore vital that NHS Trusts treat the risks seriously to help prevent deaths in the future."
Expert Legionella Control Assistance
For further information and expert assistance regarding legionella risk management and compliance issues call us today on 0330 223 36 86 or get in touch here … contact us