How Regular Flushing can Help Control Legionella in Hot & Cold Water Systems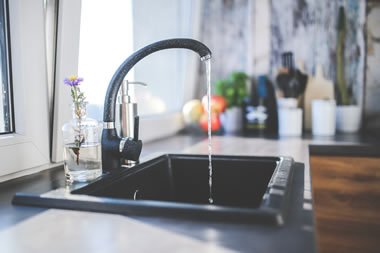 Landlords have many responsibilities when letting residential and commercial properties to tenants. While it would be nice to think every property would be continually let, there are likely to be void periods where a property will stand empty between tenants, sometimes for several weeks or longer.
There could also be properties whereby some water outlets are rarely used – these are often called "little used outlets".
This lack of use of the hot and cold water systems in such properties raises the possibility of increased levels of Legionella bacteria and the associated risks from Legionnaires' disease.
A version of this story dealing with the benefits of regular flushing and how it can help to control legionella in hot and cold water sysyems first appeared in Legionella Control International's newsletter. To get it in your inbox, sign up for free here.
Regular flushing to control legionella in empty properties
When tenants are using a property, taps, showers and other water outlets will be regularly used.
However, if a property becomes empty for even a couple of weeks, this provides a good opportunity for Legionella bacteria to multiply in the buildings water systems – sometimes to dangerous levels.
Many residential and commercial landlords will not need to put into place steps to reduce the risk of the growth of Legionella bacteria once a property is let to a tenant, especially if the responsibility for the water systems rests with the tenant.
However, it is wise to note that a regular flushing routine at empty properties is one of the things landlords or property managers can do to help control the growth and spread of the bacteria until the property is rented again.
The five-minute flush
Whenever a property is to be left unused for a time, weekly flushing is a good way to reduce the chances of any problems cropping up.
It is easy to do and requires only a small amount of time.
Each tap and water outlet (including showers) should be opened and left to run through for at least five minutes.
The shower should be turned up so it's as hot as possible.
It's important to remember that your hot and cold water temperatures should achieve the following:
Hot water – a minimum of 50 degrees Celsius after one minute (55 degrees Celsius in healthcare settings). With a TMV fitted, water temperatures at the hot tap should not exceed 44 degrees Celsius.

Cold water – a maximum of 20 degrees Celsius or below after two minutes.
When flushing remember to guard against splashing water
If you know the water system in a property hasn't been used for a while, there is a greater chance of higher levels of legionella being present in the system so care needs to be taken.
Since legionella bacteria can be harmful, potentially leading to Legionnaires' disease when inhaled, it is important to guard against any of the water splashing up towards you or the creation of an aerosol, especially from showers or spray taps.
Pre-handover flushing of water outlets
You should maintain this programme of flushing throughout the time the property is empty.
When an agreement is made with a new tenant, visit the property just prior to them moving in.
Run the water from all taps and other hot and cold water outlets for at least five minutes to ensure the water system has had a good flush through before the tenant moves in.
Legionella compliance for landlords
Provided this process is handled carefully and responsibly, it is easier to demonstrate that you are doing the right things to meet your legal responsibilities for the control of legionella.
Don't forget to take a note of when you flushed the system each time, so you can ensure it is done regularly.
In many cases, residential landlords will not need to do much else to ensure they comply with the law although if you are in doubt please contact Legionella Control International for clarification.
What does the HSE have say about flushing?
The UK's Health & Safety Executive provide guidance concerning the control of legionella in hot and cold water systems in their safety guidance document HSG274 Part 2 which is titled The control of legionella bacteria in hot and cold water  systems.
World-leading legionella risk management specialists
Our teams of legionella experts support clients across all regions of the United Kingdom, Europe and internationally, delivering professional water safety and legionella risk assessment solutions, water management programs, legionella testing, independent compliance auditing, City & Guilds training and other environmental risk management services.
If you have questions about any of the issues raised above or you would like to speak with one of our specialists call us today on 0330 223 36 86 or get in touch here … contact us