What is a Water Safety Group or WSG for Hospitals?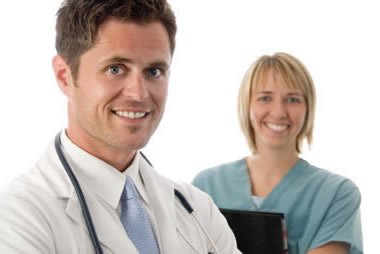 The UK's Department of Health document HTM 04-01 – safe water in healthcare premises (part B), sets out the need for the formation of a team of experts referred to as the Water Safety Group or WSG.
In the NHS and other healthcare environments the Water Safety Group describes a team of specialists that collectively has the responsibility for creating, implementing, and maintaining a Water Safety Plan (WSP).
A version of this story highlighting the role of the Water Safety Group in hospitals first appeared in Legionella Control International's newsletter. To get it in your inbox, sign up for free here.
This plan or WSP is designed to ensure that the water used in hospitals and similar healthcare settings is safe to use by patients, staff and visitors, and poses minimal risk of infection from waterborne pathogens, i.e. through the presence of legionella bacteria, pseudomonas and other unwanted contaminants.
The primary role of the Water Safety Group
The Water Safety Group through its team of experts should take responsibility for the identification and assessment of water-related hazards, the development of suitable monitoring and control measures to minimise the risks, and the creation of suitable incident protocols.
Who should be part of the WSG?
Ideally, the Water Safety Group should have several team members, each of whom brings a particular skillset to the table.
For example, one might have extensive engineering knowledge relating to water systems.
Another might have experience of working with water in a healthcare setting, thereby understanding the potential risks a system poses.
This approach ensures the group has the required extensive knowledge and experience that would be impossible to glean from just one person.
Typically, the WSG would include people from some or all of the following specialist areas:
Property and estates management including operations and projects

Infection control

Medical microbiology

Nursing

Augmented care

Housekeeping/support services

Authorising Engineer (Water)

Medical technical officers

Specialist users of water (such as renal units and departments offering aquatic therapy)

Sterile services departments (SSDs)
Accountability and group structure
Ultimately, the duty holder is responsible for the maintenance and safety of the water systems in use throughout a hospital or healthcare facility.
The duty holder may be a business owner, a board of directors, an NHS Trust, its Chief Executive, a director or senior manager, but should be clearly identified at the outset.
Whoever this is will depend on the organisation and the circumstances.
However, the entire WSG should be responsible to the duty holder and be organised with clear accountability in mind.
Each person should be aware of their role within the group, and of the responsibilities they have.
A typical structure for a Water Safety Group can be seen below.
How proper representation gives a greater overview of potential risks
While the group will contain experts from several different specialist areas, such as a microbiologist, someone who deals with the prevention and control of infections, and facilities management, there will also be those who specialise in other areas.
For example, in a hospital, there will be people in charge of different departments who know what the specific risks and factors that may increase the risk of infection from Legionella, Pseudomonas and other waterborne pathogens are in each area.
Some of these risks may be identical across departments, but others may have different risks as well – ones that may not be identified by anyone else.
Similarly, facilities managers, plumbers and engineers responsible for working on and maintaining the water systems will know what must be done to keep the system working well and safely.
They can provide knowledge department heads could not do.
By gathering information from every member of the WSG, it is far easier to develop a stronger, more robust Water Safety Plan and to adhere to it, making changes only when necessary.
Input from the local security management specialist or LSMS
To maintain the security of the water systems and availability of water itself, periodically the group should seek guidance from the local security management specialist or LSMS, particularly when risk assessments are being undertaken.
Water Safety Group leadership
All the members of the Water Safety Group should be led by someone who has the appropriate qualifications and experience to take on that role.
This might be an independent adviser or Authorising Engineer (Water) who can give the group guidance on the requirements of HTM 04-01 and the Health & Safety Executives technical guidance HSG274 Part 2, which deals with the control of legionella in hot and cold water systems.
If all these measures are adhered to, it should be easier to maintain a safe water system in a healthcare setting.
Further information, support and advice
If you have questions about the development and implementation of a water safety group or any of the other issues raised here and you would like to speak with one of our appointed Authorising Engineers (Water) or healthcare specialists call us today on 0330 223 36 86 or get in touch here … contact us